3 Person Relay & Oktoberfest
September 30, 2017 | Washougal, WA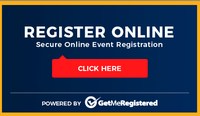 Two $150 CASH prizes/ Costume Contest/ Music & More!
Thank you to all those who participated in the 2016 Superhero Relay!
"This event always a lot of FUN, and a perfect way to kick off Oktoberfest in Washougal!"
— Elba Benzler, Event Director
Grab your 3 best superheroes and join the fun! Each of you will take on our fast 5k run course, and when you all finish you can enjoy music, German food, and local brews at Washougal's own Oktoberfest!
Start time: 5 PM
The course is open until 6:50 PM (sunset) so runners and volunteers will not be in the dark!
We are offering $150 cash to the Fastest Team and to the team with the Best Superhero or Supervillan costume!
Washougal was the site of some of the very earliest American settlers and pioneers (costume idea?) in the Washington Territory. The town is beautifully bordered by the Columbia and Washougal Rivers.
If you were thinking "A Superhero Relay?! That's BOLD!" You'd be right. This is another terrific and FUN event brought to you by Elba and his team with Get Bold Events.